Ravi Balakrishnan and Mayuri Kulkarni are joint contributors to this blog.
Cisco DevNet was the talk of the town in Cancun during Oct 26-31, the week of Cisco Live LATAM. The DevNet zone, Cisco Live Cancun, at the Moon Palace Resorts, was sizzling hot with big customer presence. What drives this excitement with DevNet? DevNet Zone is attracting customers globally with its rapidly growing developer base of half a million plus, open API based technology showcase portals, exciting hands-on labs, and state-of art innovative breakout sessions to name the principal ones. I am going to focus mainly on Cisco Data Center Networking synergies with DevNet.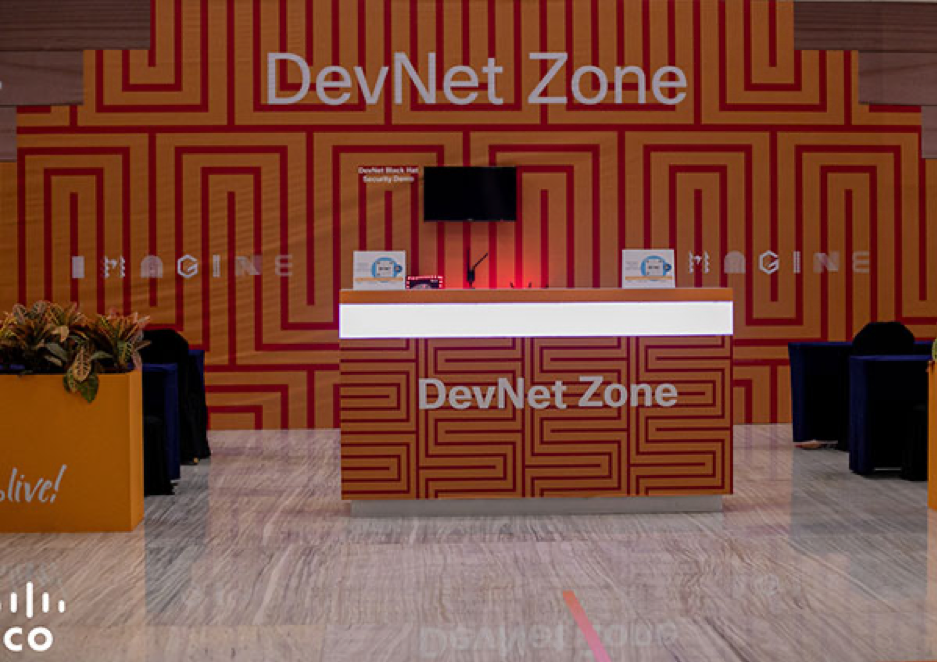 Cisco Data Center Networking technologies ACI, NAE, NX-OS have made big strides with DevNet in past one year with significant presence in DevNet portal. The showcase includes Labs, Sandboxes to fast-track developers on ACI, tutorials, code samples, documentation etc., In past one year, we have added another exciting feature, namely "ACI takeover session" to the vast menu of DevNet zone offerings. We debuted ACI Takeover Session at Barcelona Cisco Live earlier this year, and repeated it at Melbourne and US editions of the event through the rest of the year. Developers thronged the ACI takeover sessions on every occasion and made the best use of the innovative breakout sessions, labs and exec networking opportunities.
Cisco ACI continues to play an active role in enabling developers to build applications and integrations on top of the industry's best SDN solution. The Cisco ACI programmability model allows complete programmatic access to the application centric infrastructure. With this access, customers can integrate network deployment into management and monitoring tools and deploy new workloads programmatically.
Riding on this momentum, we featured another ACI takeover session at Cancun two weeks ago, and LATAM customers embraced the session whole heartedly with standing-room only crowds for both the breakout sessions. One of the topics for the two takeover sessions in Cancun is entitled "ACI Anywhere with Devnet (DEVNET-4001)", delivered by Cisco's ACI Czar and Product Manager Mayuri Kulkarni. Cisco ACI Anywhere enables customers to deploy scalable multi-cloud networks with a consistent policy model. Mayuri's session unveiled the vision and core components necessary for enabling ACI Anywhere and showed how customers can realize the advantages of multi-cloud architectures by seamlessly extending ACI Anywhere, on Any App and Any Cloud.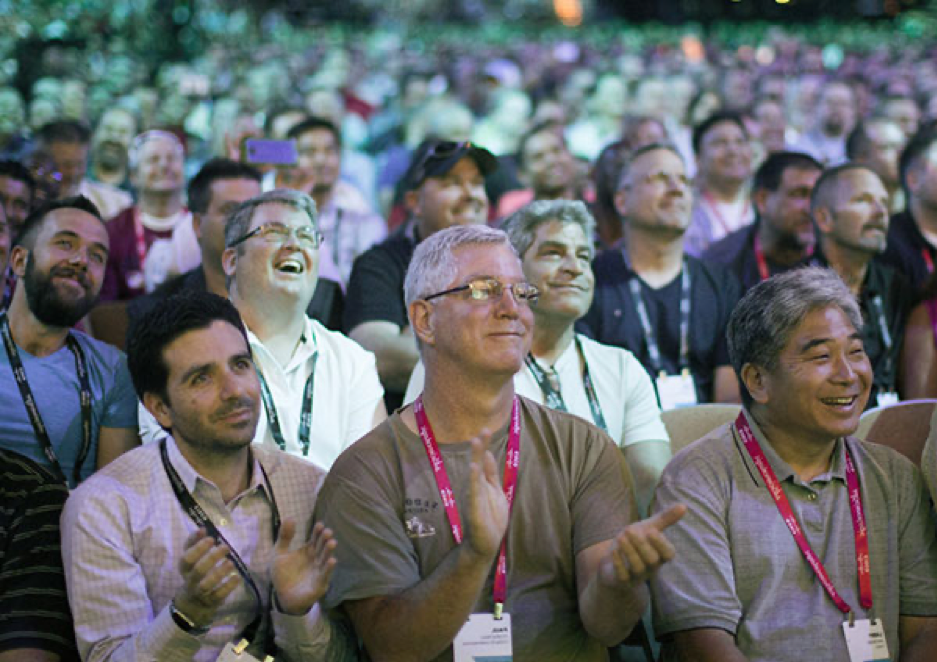 The session also covered how we can build programmable automation models for multi-cloud networking using the APIs exposed by Cisco Multi-Site Orchestrator and Cisco Cloud APIC. Using Terraform and Ansible playbooks, customers can provision their compute and networking infrastructure in a single automated workflow. The Cisco Cloud ACI solution is now available on both AWS Marketplace and Azure Marketplace with integrations into ServiceNow and Splunk Apps. Preceding Mayuri's session, we had distinguished cisco live speaker Devarshi Shah, deliver the other ACI Takeover session (DEVNET-1236) on ACI programmability, the tools and tasks. This session was a sell-out as well, as Devarshi takes technically savvy customers as close to the API and code as possible. Wednesday, Oct 30, featured two more interesting breakout sessions from the ACI team.
Accelerate your IT Services Delivery with Cisco ACI and ServiceNow Workflow Automation – DEVNET-2615 delivered by Ranga Rao, Senior Director Engineering and Devarshi Shah, Technical Leader Engineering. This session went through the details of how to automate the provisioning of ACI fabric by leveraging custom activity packs in ServiceNow. There were demos of ACI-ServiceNow automation workflows and custom workflows to accelerate IT services delivery.
Devarshi's Infrastructure as Code with Terraform and Cisco ACI: don't call me a CLI junkie anymore – DEVNET-2340 was another well-attended session for all the automation fans in the audience. This session introduced the Terraform functions for ACI and showed how to provision and manage ACI resources together with virtual infrastructure resources in On-Prem and Public Cloud environments.
And there is more. Gayathri Pandyram from DC Networking business unit in her inimitable style spoke about Cisco ACI with NAE (DEVNET-2089) and conducted a DevNet workshop featuring Cisco NAE (DEVNET-1020). Overall, a strong presence for Cisco DC Network business unit, consistent with may Cisco Live events earlier this year.
Following the ACI Takeover session, we had happy hour in the DevNet lounge and customers had a double treat of technology and fun with drinks and food. We are continuing our innovative offerings with ACI Takeover sessions at Cisco Live Barcelona (2020), Cisco Live Melbourne (2020) and if you happen to attend, you are in for a treat.
We had great presence for our Data Center partners in the world of solutions, with A10, AlgoSec, Logicallis among the many in showcase. The customer appreciation event on oct 31, social events, the Cisco Live 5 km race, and many more adorned the overall success of the event. I will run out of space if I were to cover them all in detail.
In conclusion, I want to encourage you to become part of our DevNet community and complement the half a million plus strong developer base, and explore the exciting experience of programming your infrastructure like never before. Join DevNet for access to the learning labs, docs, and sandboxes you need for network automation. And check out this expert-led, video course for learning network programmability basics. And learn more about Cisco ACI. 
---
Related Links:
Learn more about Cisco ACI
DevNet at Cisco Live Cancun 2020