Security
Security Resilience in the Americas
How do organizations in the Americas fare across security outcomes critical for building resilience, like avoiding major security incidents and retaining personnel?
Top of Mind Security Insights from In-Person Interactions
After two years of virtual engagements, in-person events underscore the power of face-to-face interactions. It's a reminder of just how enriching conversations are and how incredibly interconnected the world is. And it's only made closer by the security experiences that impact us all.
Cloud Security Resources and Guidance
Highlights risks and applicable security resources in different cloud delivery models and deployment scenarios that organizations should be aware of.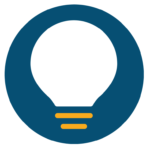 Why Cisco Security?
Explore our Products & Services
Get Security Blogs via Email
Stay up to date and get the latest blogs from Cisco Security