How to Reach the Full Promise of SSE
Most businesses are deep into the transition to a multi-cloud world, where IaaS resources and SaaS applications dominate. Learn more about SSE.
Everything you ever wanted to know about Cisco ISE, but were afraid to ask
Learn more about Cisco Identity Service Engine (ISE) in a one-hour webinar on "ISE 101 Basics" set for Thursday, March 23 at 9am PT. Whether you are new to ISE or just want a quick rehash of what the next generation Network Access Control (NAC) solution is all about, this webinar is must-see TV.
Cisco at RSAC 2023
If it's connected, it's protected​. Join us April 24-27 in San Francisco to simplify your security operations with Cisco's approach to XDR and learn the latest in Zero Trust. Join sessions on managing the modern SOC and how to connect and protect with end-to-end security.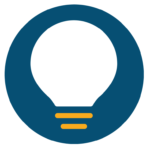 Why Cisco Security?
Explore our Products & Services