Security
A compelling story
Ways of structuring the presentation of machine-generated alerts, so that each alert offers a cohesive and compelling narrative.
Security Resilience for a Hybrid, Multi-Cloud Future
Cisco announces its open security platform that eliminates vendor lock-in. The Cisco Security Cloud is a cloud-delivered, integrated platform and next-level solution that secures and connects organizations of any shape and size on a global scale.
Dell'Oro Names Cisco the 2021 Overall SASE Market Share Leader
The SASE landscape is full of vendors. So full, in fact, that the entire SASE vendor market grew 37% in just a year between 2020 and 2021. It's clear that SASE is on the top of everyone's minds. Why? SASE is the evolution of networking and security – an architecture that converges them into a […]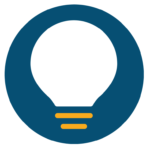 Why Cisco Security?
Explore our Products & Services
Get Security Blogs via Email
Stay up to date and get the latest blogs from Cisco Security