High Performance Computing Networking
Gettings towards an MPI-3.0 draft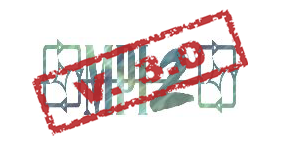 I've been a bit tardy with my blogging responsibilities of late; but only because I've been swamped with MPI stuff.  Honest!
This past week, the MPI Forum met in Chicago and had a huge text-merging party.  Specifically, we took all the MPI-3 proposals that had passed and actually merged their text into a single document.  We did this in parallel (get it?) by dividing up the tickets and chapters among all the meeting participants.  It was quite amazing to watch, actually.  🙂
The merges resulted in a few conflicts here and there, a probably-inevitable set of LaTeX issues, some "Hey, why isn't the Subversion server responding?" complaints, and some last minute, "Hey, that doesn't look quite right…"-isms.
All that being said, it actually was a highly successful week, and the MPI-3 document is looking to be in very, very good shape.  We fixed oodles of little problems, cleaned up bunches of typos, and generally smoothly merged all the proposals into a good-looking document.
We've still got a little work to go, but the plan is to have a darn-near-complete MPI-3.0 draft put out to the public by the end of next week (i.e., around Friday, 27 July, 2012).
Enjoy!