Two Cisco leaders were just recognized with high honors for their advocacy of inclusion and diversity at Cisco and within the community – leadership that champions the needs of our team members and friends with disabilities.
Greg Akers, senior vice president of Advanced Security Research and Government, and Mayte Cubino Gonzalez, a technical services manager in Belgium, are co-recipients of this year's Diversity Best Practices "Above and Beyond" award from the Network & Affinity Leadership Congress (NALC). The NALC Diversity Award for Affinity Group Leadership is given to "individuals whose grit and determination has led to the creation, success and/or turnaround of their network/affinity group."
One of Cisco's key business objectives is to recruit, retain, and empower diverse, top talent through a culture of inclusion, diversity and collaboration. As members of the Connected Disability Awareness Network (CDAN) at Cisco, Greg and Mayte have made tangible progress towards this goal. Through their work on global workplace accessibility projects and initiatives, they are empowering people with disabilities and creating awareness of the unique perspectives disabled people bring to the workplace.
Greg is a long-time member of my team, as well as a close friend. He brings a perspective to the table that is often missing, and helps our entire team set a vision, make decisions, and execute plans that are more inclusive and represent all employees. As a CDAN executive sponsor since 2008, Greg is a coach, mentor, and role model who has inspired other Cisco employees to advocate for people with disabilities. In fact, he influenced Cisco's IT organization to upgrade and integrate accessibility into the IT product lifecycle. Now, thanks to Greg's efforts, all basic tools and applications that Cisco employees regularly use are being designed for accessibility.
A frequent panel speaker for disability and accessibility, Greg showcases how Cisco assistive technologies such as WebEx, TelePresence, and IP phones empower a diverse workforce. He has also participated in Cisco's Annual Veterans Corporate Technology Day that fostered hope, encouragement, and inspiration to transitioning military personnel and their spouses and caregivers. In 2013, he led Cisco's first disability awareness initiative in the Asia Pacific region at Cisco's Bangalore, India campus that brought together companies, business leaders, partners, and country leaders in the region for a "Disability Matters" conference. A year later, Cisco India was honored with the Universal Designs Award 2014 for assistive technology in the workplace category from India's National Centre for Promotion of Employment for Disabled People.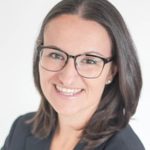 Mayte has worked tirelessly to promote understanding and consideration of hidden or invisible disabilities that are not necessarily evident, such as color blindness, dyslexia, autism, epilepsy, allergies, chronic fatigue, and more.
Greg and Mayte believe people with disabilities have the skills and talent to make meaningful contributions within Cisco's workplace, and their work to help advance employment opportunities and expectations for people with disabilities strengthens not only Cisco, but also our global economy and society.
These two Cisco leaders personify Cisco's vision of building an inclusive and diverse culture and environment where people with and without disabilities benefit from the intrinsic value of work and feel welcomed, valued, respected, and heard. We are lucky to work side-by-side with them, and Cisco is a better company as a result of their efforts.
Congratulations Greg and Mayte!
For More Information
Cisco Inclusion and Collaboration