Customer Spotlight
Keeping critical care equipment within reach
In the healthcare sector, every second matters which is why it's vital to ensure critical equipment is on hand when needed. Learn how Cisco's partnership with Stanley Health is supporting healthcare providers by digitizing their inventories.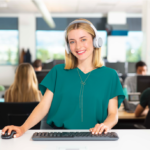 Subscribe to the Cisco Customer Spotlight Blog
Learn how our customers are using technology to transform their businesses.